For nearly ten years, MSN Live Messenger was the place to be online. If you wanted to talk to your friends after school, then you would sign into MSN. It was the place to talk, it was free and really well designed.
Microsoft recently announced that they were fazing out the MSN Live Messenger and this was confirmed when they purchased Skype and wrapped the two products into one piece of software.
Skype had fast become on of the most used alternatives to Messenger. The increase in Internet connection speeds and with webcams becoming standard features of laptop, both meant that face-to-face video chatting was the future and most used format by MSN's target audience. Being able to video chat, text chat, share files and even share computer screens, meant that Skype offered more than MSN did and consequently the audience soon transferred over.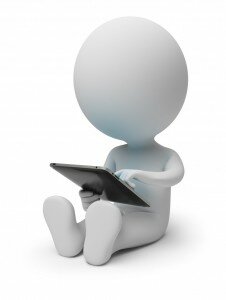 Facebook launched a chat function which was designed to rival MSN's system. The in-web based chat would allow any person who is friends with someone to type and talk to each other. When Facebook became the most visited website in the world, the chat function was at it's peak. The complete integration of the function ensured that it was always going to be a success and this will continue until Facebook finally runs it's course of time, which is not looking likely anytime soon.
When Twitter was launched in 2006, it allowed anybody in the world to see what you were saying and for friends to directly message each other. The short texts instantly became popular amongst the young generation and Twitter accounts now rival Facebook accounts. Twitter has now become the preferred online communication tool of nearly everyone under the age of 30.
When MSN Messenger was closed down, it left a void filled by Skype, Facebook Chat and Twitter. All three of these options allow users to talk to each other, but with a few modern additions and twists.